Managing time and tracking attendance manually is a frustrating activity known only to a Business Owner or a payroll Manager. Webs31 attendance management system records time and attendance details from fingerprint biometric devices or other time keeping devices to manage employee time and productivity efficiently. The Time and Attendance system enables companies to accurately manage their employee attendance, hours worked, overtime taken, leave submitted, etc.
Time and Attendance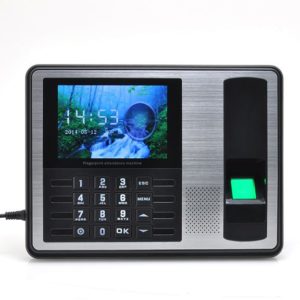 Webs Technology Solutions clocking stations interface with time & attendance software for a complete time and attendance hardware and software solution that:
Saves you time
Improves labour relations
Reduces cheating and fraud
Keeps your finger on the pulse of your business
Is reliable and user friendly
Uploads directly into payroll system
System features
The system replaces the traditional Identification Card by a web application. The application is installed on user web, Time and Attendance software is installed on workstation to process the data received from the device and store the information (time, entry and leaving) to the Database.
Configuration
T&A can be installed as a single or in a multi-user network system.
Each user is assigned his own username, password and access rights.
Complex work rules can be set up eg Shifts etc
Employee Setup
Employee Setup is easy and hassle free.
Employees can be split by Departments
Public Holiday & Of days can also be allocated in advance.
Reporting
Reporting structure is comprehensive and simple to use.
Any report not available as standard can be added to the system.
A few of the basic reports available to management include:
Hours Worked (Normal Time and Overtime Hours

Payroll
Tracking, recording and processing time spent working each day, week and month is eliminated.
With Time & Attendance systems, you will reduce time calculating payroll each month.
Employees can focus on their respective jobs, rather than the additional task of accounting for themselves.